Here's why Asheville should 'Remember the Alamo'
Mar. 7, 2014 4:01 PM ASHEVILLE CITIZEN-TIMES NEWSPAPER
Written by
C. David Pomeroy, Jr.

March 6 is a special day in Texas history and because of our connection to that event, it has special meaning to the people of North Carolina.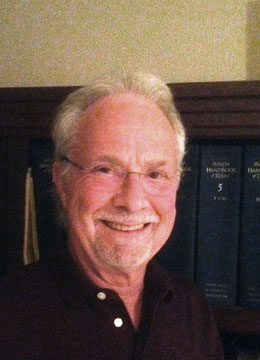 Although a Texas historian specializing in the Texas revolution of 1836, I moved to Asheville several years ago and now explore the contributions North Carolinians made to that revolution. In 1835 and 1836, the colonists in Texas struggled for independence from an oppressive Mexican government. Volunteers from all over the United States went to Texas to help.

But much of that support came from North Carolina. On March 6, 1836, about 185 "Texas volunteers" were killed at the Alamo Mission in present day San Antonio. Thirty seven movies and television specials have focused on that fateful day. The Alamo "event" was important to the success of Texas independence in that it delayed the sweep of 7,000 highly trained Mexican soldiers and gave Texas Gen. Sam Houston time to organize an effective resistance.

Texas won its independence just 46 days later at the Battle of San Jacinto. That battle is considered one of the most important battles in world history. Ultimately about a million square miles of real estate changed hands from Mexico to the United States.

Eight of the defenders at the Alamo had their roots in North Carolina and gave their lives in the cause of liberty and independence. Micajah Autry, Dolphin Floyd, William Parks, Mial Scurlock, Joshua Smith, John Thomson and Clairborne Wright crossed the famous "line in the sand."

Although his birthplace is listed as Tennessee, David Crockett was born in North Carolina because Tennessee was still a part of the state when he was born on Aug. 17, 1786. It would be 13 years before the territory would become the state of Tennessee.

After the death of Crockett's first wife in 1815 he married Elizabeth Patton of Swannanoa, the daughter of Robert and Rebecca Patton. When Crockett decided to go to Texas to help in the revolution he took his nephew William Patton, son of Elizabeth's brother.

They arrived in San Antonio (then called Bexar) early in February 1836. When the Mexican army arrived they retreated to the Alamo Mission. On March 4 Crockett and Patton rode out to see if Col. James Fannin from Goliad was sending re-enforcements.

Fannin failed to show, and Crockett sent his nephew with the last three letters written by Col. William Travis, the commander of the Alamo, to Gonzales to inform the Texas government on the siege status.

In John Wayne's movie, The Alamo, the event is depicted when Crockett sent "the kid Smithy" (Frankie Avalon) to Gonzales with Travis' last letters.

William Patton was unable to return before the fall of the Alamo where his uncle, Crockett, died. Patton then joined Gen. Sam Houston's army at Gonzales on March 17 and fought at the Battle of San Jacinto on April 21, 1836 along with 36 other freedom-loving North Carolinians. No doubt he was one of those who went into battle yelling "Remember the Alamo." Patton continued to serve in the Texas Army as did other North Carolinians.

C. David Pomeroy, Jr. lives in Asheville. Visit his web site http://earlytexashistory.com/ for Texas 1836 history and http://earlytexashistory.com/Pasadena for the local history of Pasadena, Texas history. Check out "This date in Pasadena, Texas history" on his Facebook site, C. David Pomeroy, Jr.
Return to the North Carolina connection
4.22.2014