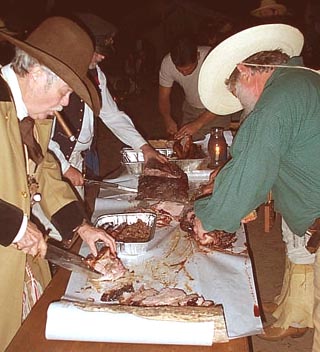 Having performed the nuptials, the cigar smoking "preacher" proceeded to prepare the fatted calf for the pleasure of the assembled well wishers...
In early times each guest would bring a contribution to the community table in honor of the occasion. With nature's wonderful bounty, and the generosity of the participants, there was always enough to go around, even several times, with some left over for the morning repass.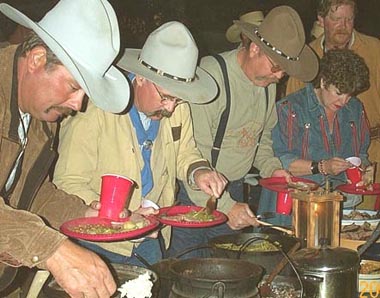 As was the tradition of the times, the musicians were first in line to sample the communal offers.....
They would later earn every morsel they could cram into their mouths..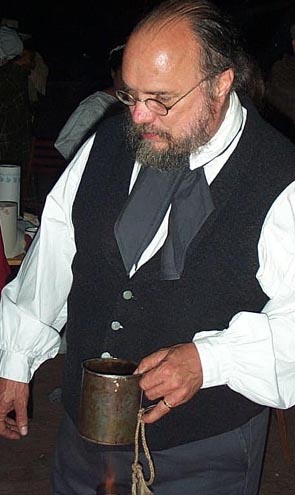 Naturally, Colonel Tubbs oversaw the entire operation eventhough it was his second honeymoon. It was his objective that no one would starve at his wedding. He served as the Food Police to insure full and obscene overindulgence by all in attendance.
And being the gracious host for the evening, he made sure that each and every keg of ale was fit to drink before serving his guest......
Then followed the merriment!